John Deere's service vehicles are now 120 kg lighter thanks to a new LPS battery system
The vehicle's power system must be both compact and reliable. John Deere's 54 service vehicles in Denmark are designed to perform like complete workshops, so they can solve all service jobs in the field. The service vehicles must be equipped for both 230V and 12V for battery chargers, compressors, welding equipment and work lights.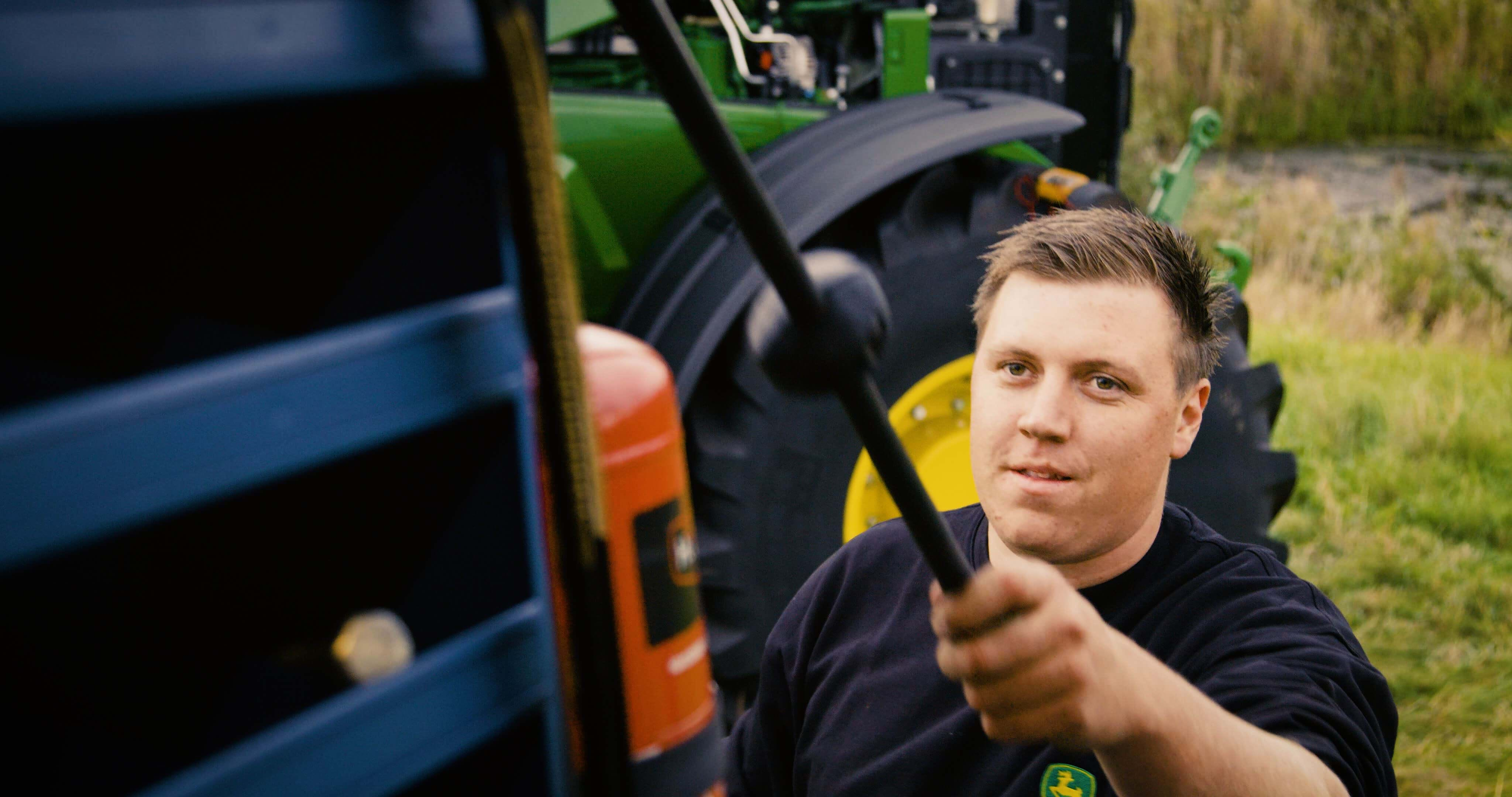 Yearly saved engine idling
120 kg lighter
By removing a traditional battery system with two large, old-fashioned lead batteries and a giant inverter, John Deere has changed from a system weighing 150 kg to a modern power system with a built-in lithium battery weighing 30 kg. This means that John Deere's service vehicles become a whole 120 kg lighter while at the same time getting more power for less money.
All-in-one battery system
An LPS 2500W from Danish Clayton Power is an all-in-one power solution with a powerful, built-in lithium battery. It supplies 230V with 5000W peak power in addition to 12V for all installed equipment. The system can be charged by the vehicle while driving or directly from the mains.
LPS Super Charger
For lightning-quick charging, John Deere's service vehicles are fitted with an LPS Super Charger for their LPS (Lithium Power Supply). In large commercial vehicles with a powerful generator, an LPS Super Charger can double the charging capability to 1000W. This means that the service vehicle always arrives with a fully operational power system even after very short trips.
Easy access to 230 V and 12 V power - everywhere!
LPS. All-in-one mobile power