TV inspection vehicle with 220V all-in-one battery system generating power for the whole day
"If you have power in the inspection vehicle, you're independent, so you don't drive in vain to a job," says Rene Andersen from the company Kloak Ekspressen in Viborg, Denmark. Increasing amounts of rainwater are creating more work in the cities, so the vehicles must be smaller while also covering more functions. A compact and reliable power supply is therefore essential for a productive working day.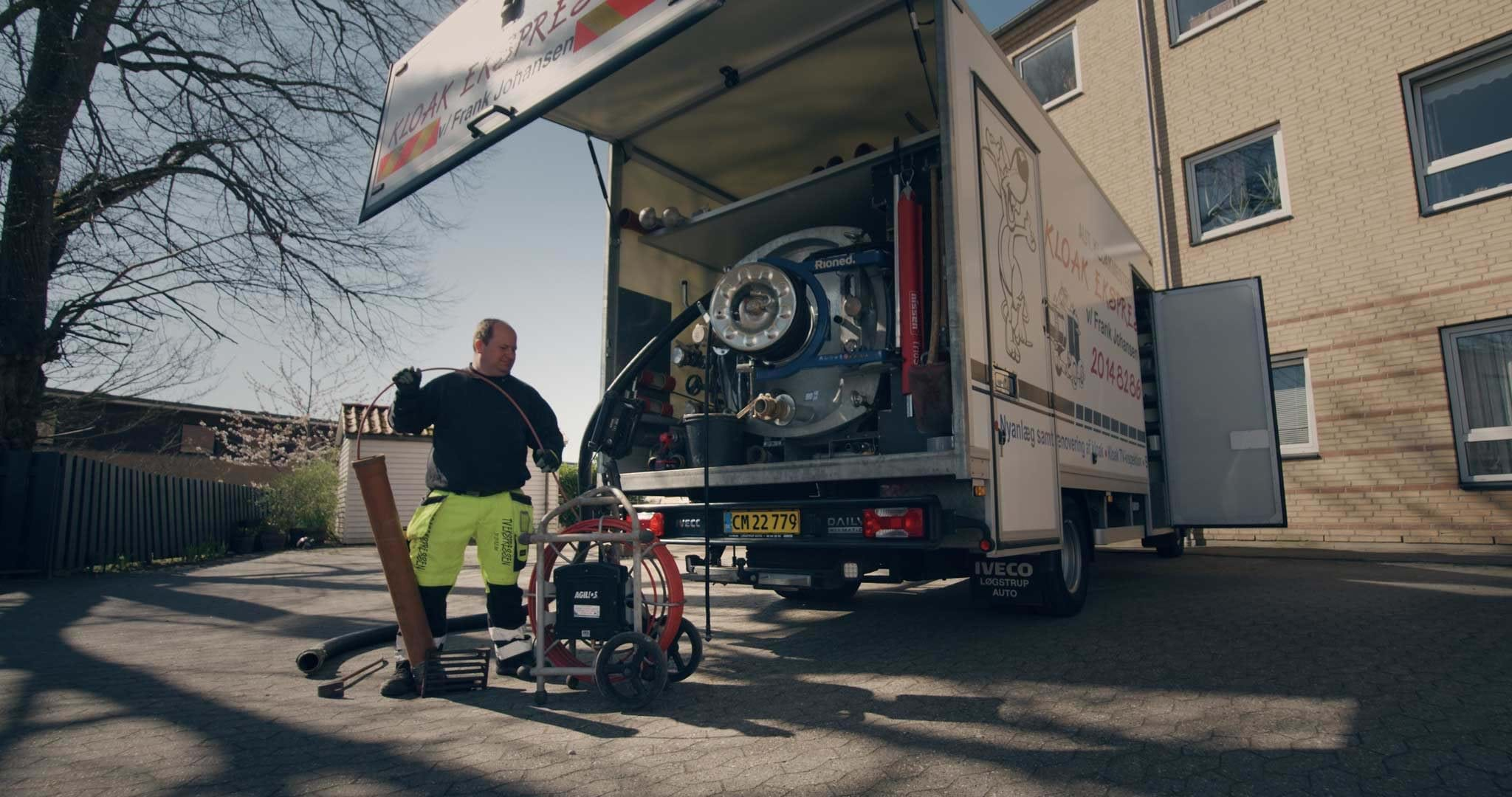 Yearly saved engine idling
220V and 12V for all your needs
Rene uses 220V for his camera equipment and battery chargers on a daily basis. He also uses 12V for working light, flashing light and other built-in equipment in his Iveco Daily van. With an LPS 2500W, Rene can use up to 2500W and 5000W peak power for a heavy-duty angle grinder or compressor.
All-in-one with built-in 1 kWh lithium battery
An LPS 2500W power supply is compact and weighs only 28 kg. It contains a complete power supply system: a 220V inverter, a charger for charging from the mains, a booster for rapid charging from the vehicle, various relays and a powerful lithium battery with 1 kWh capacity.
Rapid charging from the vehicle between jobs
While Rene drives from one job to the next, the lithium battery in his LPS 2500W is charged rapidly and effectively. Thanks to the higher energy efficiency and rapid charging, his new LPS power system performs much better than the old system, which was quite heavy and consisted of four large lead batteries, an inverter and a charger.
Combined inspection and flushing vehicle
Rene's Iveco Daily is equipped to perform point repairs, TV inspections and flushing jobs, and yet it is small enough to easily get around in the city centre. Replacing a battery system with four heavy lead batteries plus an inverter, cables and relays with an all-in-one LPS power system weighing 28 kg has reduced the total weight by about 100 kg, which is essential to meet the requirements for additional space and weight limits. The fact that the new system also produces more power at a lower cost is an added advantage.
Easy access to 230 V and 12 V power - everywhere!
LPS. All-in-one mobile power