Charge batteries for cordless power tools in your van, and get 3000 W for consumption
The all-in-one LPS II inverter and battery system lets you charge your power tools and have a handy power source when your van's parked, without even having the engine running! The integrated lithium battery in the LPS II means fast, efficient charging from driving, PV panels or direct from the mains.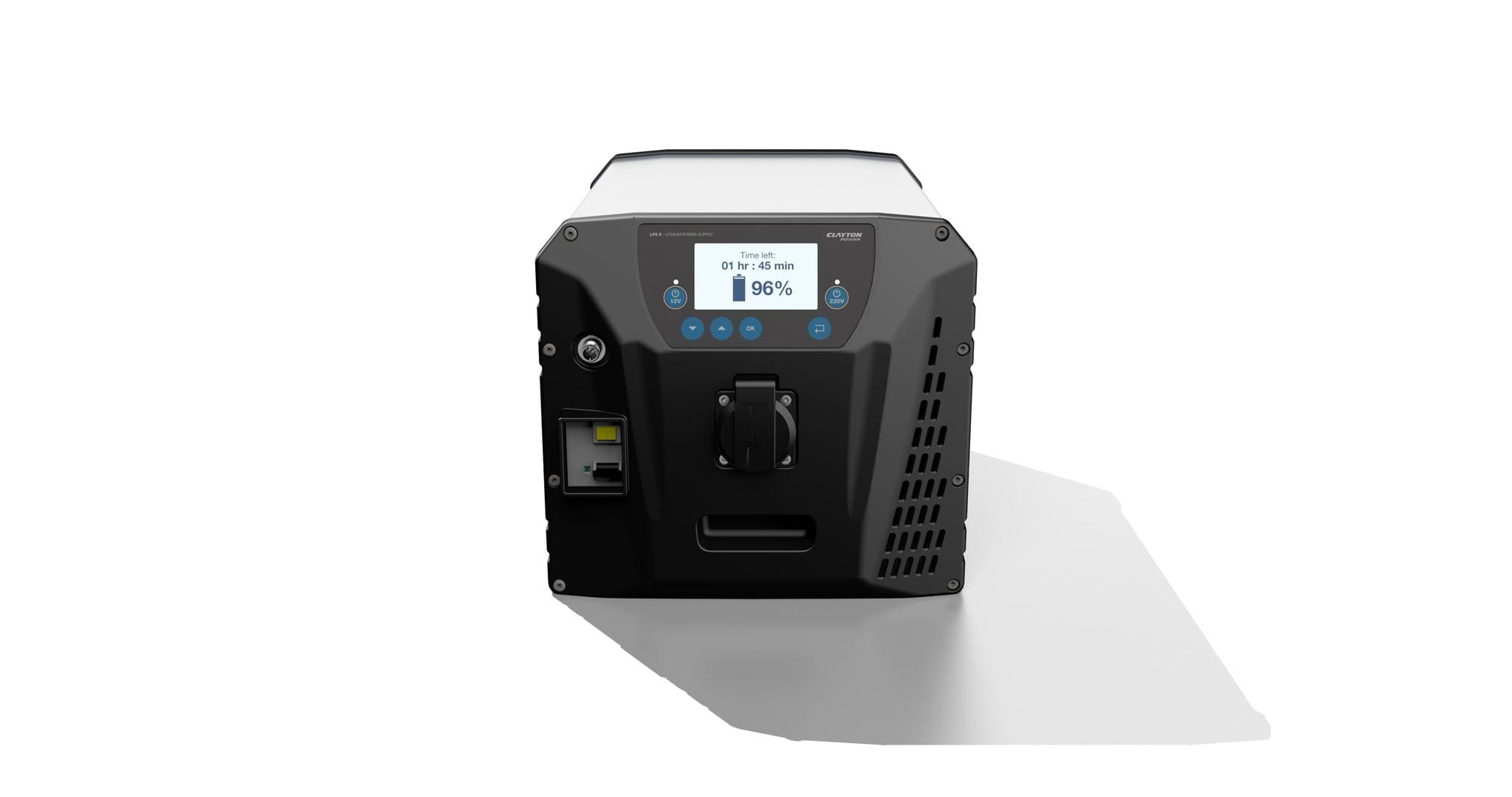 Start the day with fully-charged power tools
An LPS charges fast and efficiently. It stores the energy you need to charge your tools at night, or when you're parked. There's no need to waste time looking for somewhere to plug in your battery chargers, get them in and out of the van or hook up to the customer's supply.
LPS battery system replaces generators
Heavy-duty angle grinders, compressors and small welding devices can be used directly with an LPS II 3000. The powerful built-in inverter supplies up to 5000 W at peak with genuine sinus waves, and if performing service or repair work with heavy-duty equipment, it's now possible direct from the van without having to use a generator.
Use 12 V and 240 V in the vehicle at the same time
With an LPS installed in your van, you get 12 V output for installed devices such as work lights, flashes and heating. But you can still use 240 V for battery charging and power tools. And you can do so without draining the van's battery or idling the engine, which is both expensive and bad for the environment.
LPS comes in 3 models
1500 W, 2500 W and 3000 W. With optional fittings for installation inside your van. Remote control is also included, to switch 12 V and 240 V on/off and to check battery status. 1500 W and 2500 W have 1 kWh battery capacity, and 3000 W has 2 kWh.
Fast, easy charging for LPS
Even after a short charge, LPS is ready to go. You can charge your LPS from the van while driving, from PV panels or the mains. 1500 W and 2500 W LPS II can be charged from 0-80% in just one hour, and 3000 W takes around two hours from 0-80%, as it holds more capacity.
Supplement LPS with flexible PV panels on the van roof
LPS contains a 400 W solar regulator. Flexible PV panels can be mounted on the van roof, and are a fuel-saving source of energy. They can be connected directly to the LPS battery system. The LPS menu shows you how much electricity the PV panels have charged the integrated lithium battery. The information is important documentation for green accounts.
Easy access to 230 V and 12 V power - everywhere!
LPS. All-in-one mobile power