LPS power system operational after a short 5 – 10 minutes' drive
A 5-10 minutes' drive provides enough power for the LPS 2500W of SOS Dansk Autohjælp to operate the entire equipment as if it had been charging all night, says technician Kristian Bonderup who operates a service van. The quick recharging is a huge advantage when working in the city with short distances.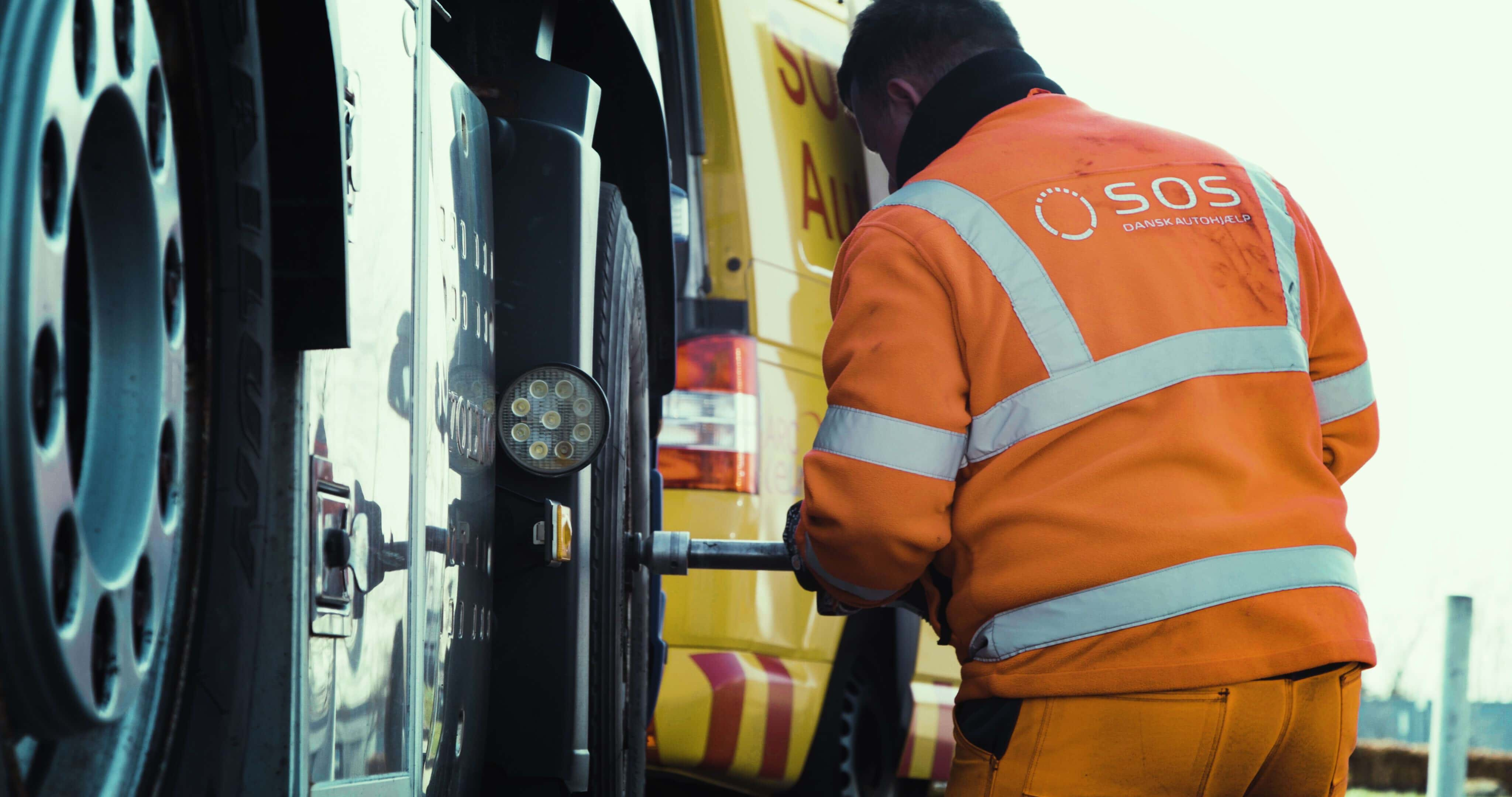 Yearly saved engine idling
Power outlets at both front and rear end of the van
"Our main tasks are changing wheels and jump-starting motorcycles, cars and lorries", Kristian says. Power outlets at both front and rear end of the van are convenient. In the van there is a lot of power equipment being charged all the time: hand tools like power drill and angle grinder etc.

Furthermore, there is a 230V power consuming compressor and a booster which we also use a lot. Work light as well as blue and yellow flash consume 12V and are switched on all day. The LPS 2500W easily provides power for 230V and 12V equipment in the van.
Small service van – Wide reach
The size of the service van, a VW Transporter, makes it possible to carry out tasks in the centre of large cities like Copenhagen, in narrow streets, parking decks and underground parking. The service van manages the tasks where larger vehicles cannot go. An LPS is compact, weighing just 28 kg and fitting easily into the service van.

In 2012 SOS Dansk Autohjælp became part of SOS International. SOS Dansk Autohjælp is one of the biggest roadside assistance organizations in Scandinavia.
Easy access to 230 V and 12 V power - everywhere!
LPS. All-in-one mobile power