With an LPS there is always fully charged tool batteries
"My working day with the LPS assures that I always have access to power. I always have fully charged batteries," says carpenter Ulrich Lundgaard, who owns the company "Lundgaard Tømrer og Montage" (Lundgaard Carpenter and Assembly).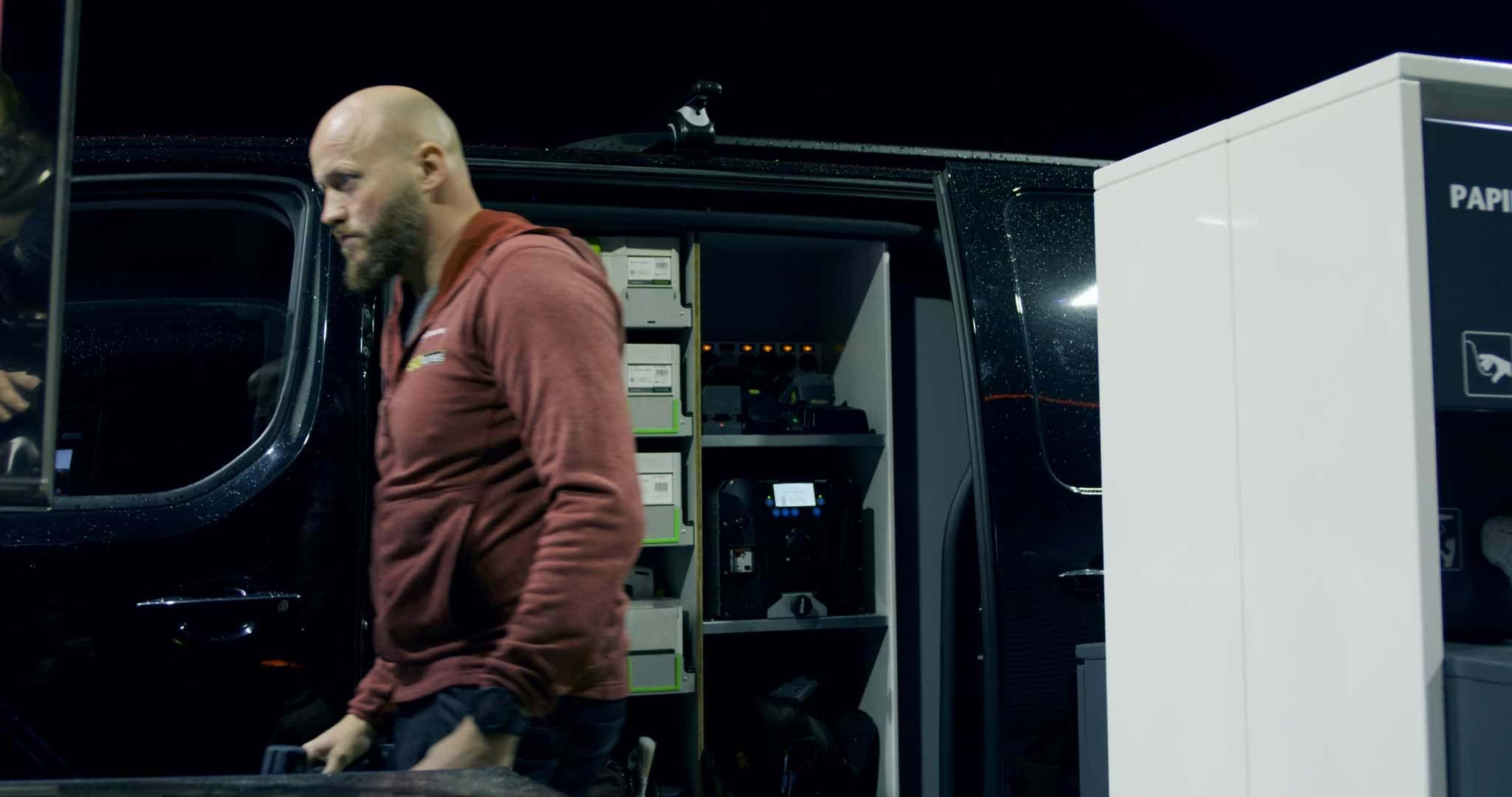 Yearly saved engine idling
3000W LPS in the van
Ulrich Lundgaard works at OK's gas stations in Denmark, and he does not have access to any power supply at the gas stations. He has therefore decided to get a 3000W LPS installed in his van. It has made his working day a lot easier.
All-in-one LPS battery system
An LPS II 3000W from Clayton Power is an all-in-one power solution with a powerful, built-in lithium battery. It supplies 230V with 5000W peak power in addition to 12V for all installed equipment. The system can be charged by the vehicle while driving, solar panels or directly from the mains.
Battery tools in use every day
Ulrich Lundgaard mounts protection islands on the ground at the gas station preventing vehicles from damaging the fuel dispenser. He must drill directly into concrete to be able to fasten the protection islands on the ground. It is very hard to drill in concrete and he uses 6-8 batteries to be able to mount everything at 1 gas station. It is extremely important that the tool batteries are always charged, so he does not waste any time during the day. The batteries are constantly charging in the vehicle.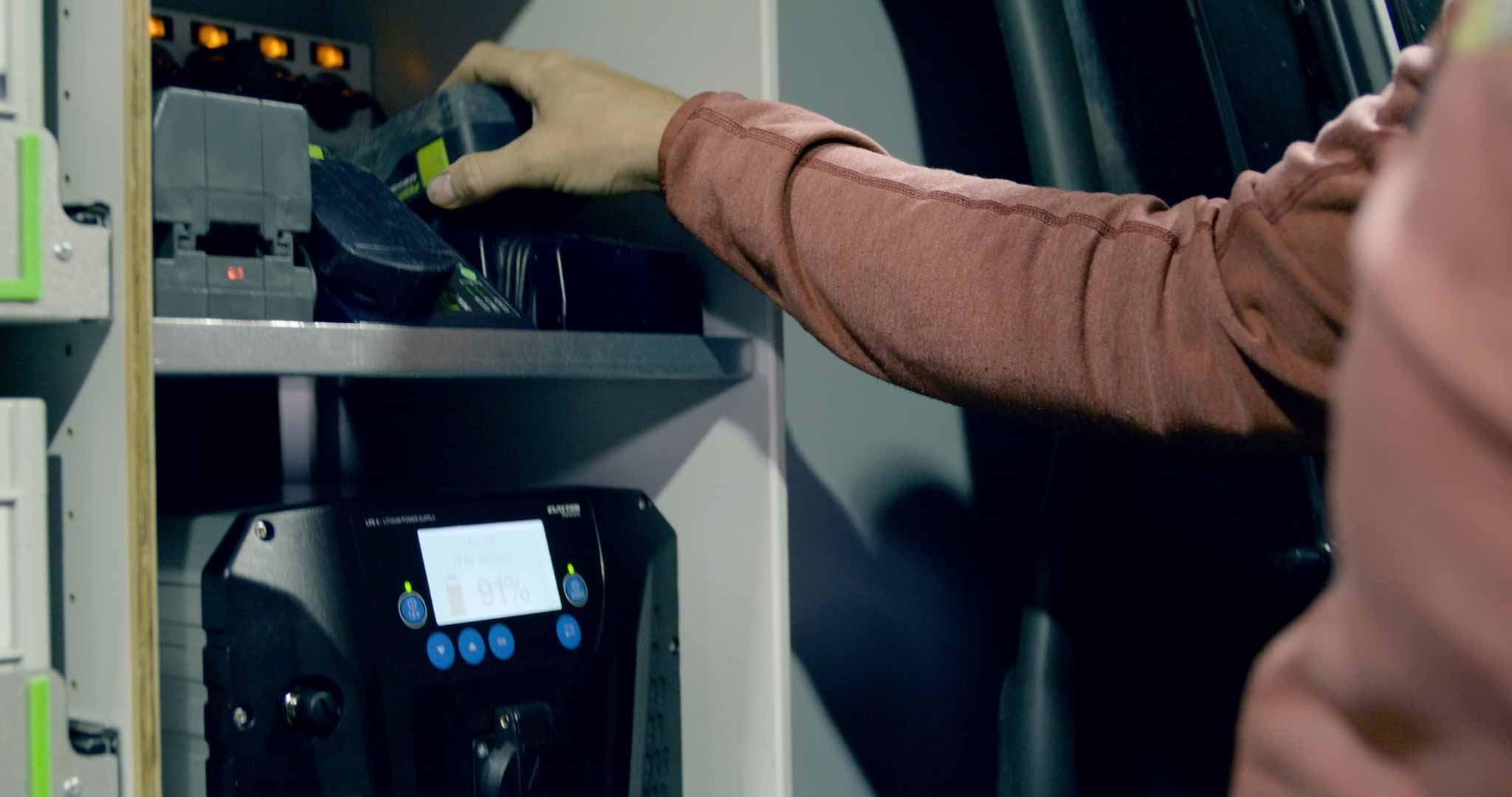 The LPS is convenient
Lundgaard Carpenter and Assembly also works for kitchen companies. When mounting kitchens there is a lot of adjustments to do. "Instead of getting power from a house or an apartment, I can do the necessary cutting and adjustments in the van. I take power directly from the LPS. A table saw requiring 2200W is not causing the LPS any problems," says Ulrich Lundgaard.
Easy access to 230 V and 12 V power - everywhere!
LPS. All-in-one mobile power