All-in-one power solution optimises hydraulic services in the field
Hansa-Flex in Belgium carries out hydraulic service at the customer's site. They have a fully equipped service van including an LPS II power supply from Clayton Power with access to 230V and 12V.
"With the LPS I can work the whole day without any problems", says Christian Malais from Hansa-Flex.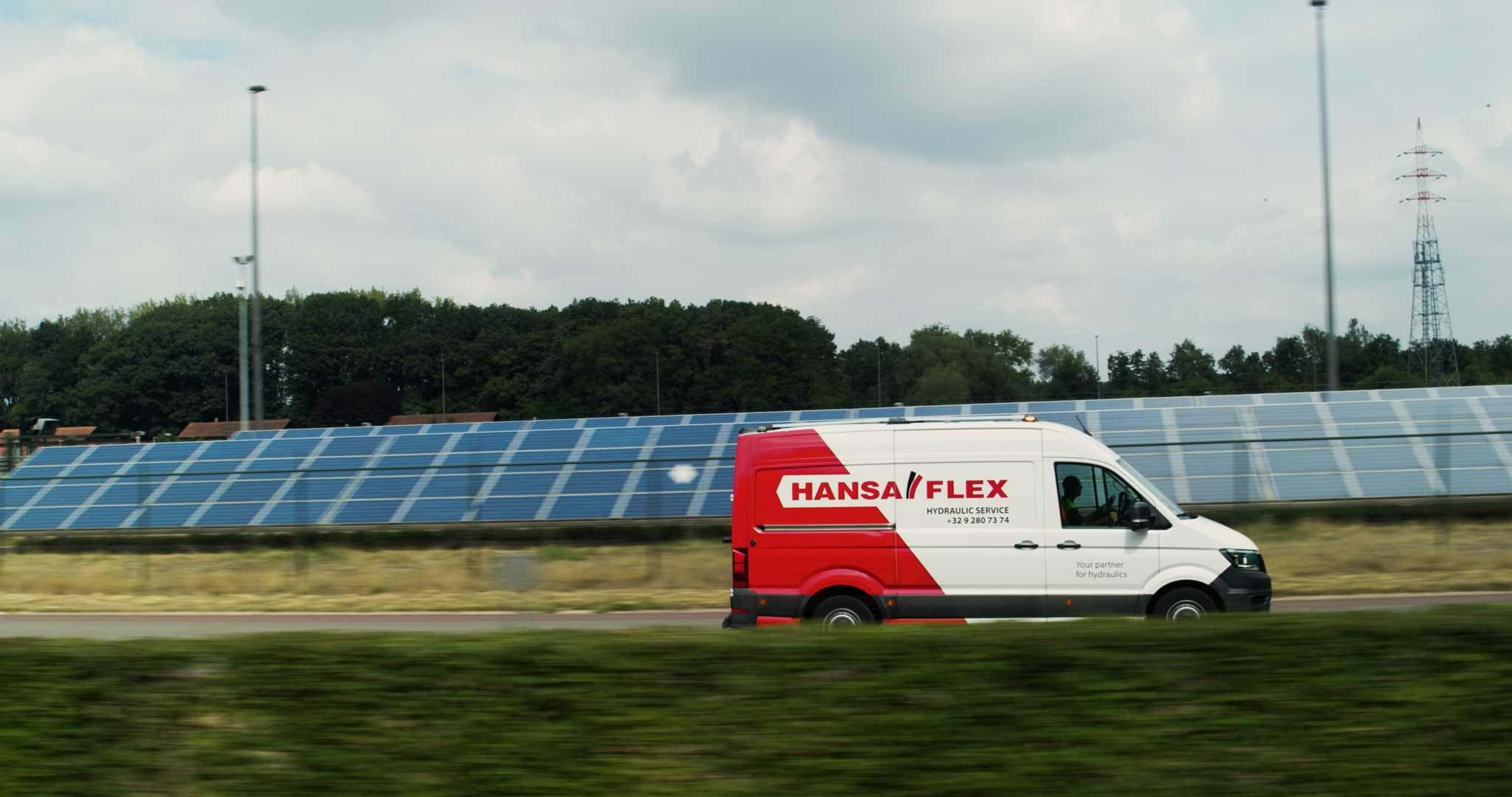 Yearly saved engine idling
Hydraulic service requires power
Different equipment is necessary for repairs and for carrying out the hydraulic service. A lot of the equipment requires 230V. On site Christian Malais uses a peeling machine, a cutting machine and a hydraulic hose pressing machine. This equipment is charged automatically by the LPS and the solar panels. Safety is important of course. The LPS also supplies the warning light which requires 12V.
Flexibility to work everywhere
Hansa-Flex often works in places without any access to power. Previously, they were reliant on power from the client. "Now I can just work independently, completely on my own without any problems", states Christian Malais.
Hansa-Flex goes green
Hansa-Flex has solar panels on the roof of this vehicle. The LPS contains a solar regulator, so it is easy to connect solar panels to the LPS. Input from the solar panels can be monitored on the display of the LPS.
Equipment in service vehicles
Ibe Deryckere from the company Moduvan who has equipped the vehicles for Hansa-Flex says that they now install different types of lighting in vehicles more often. The LPS from Clayton Power contains a powerful 3000W inverter and a 2 kWh lithium battery, making it possible to supply lighting and tools as well as e.g., a coffee machine and a microwave oven.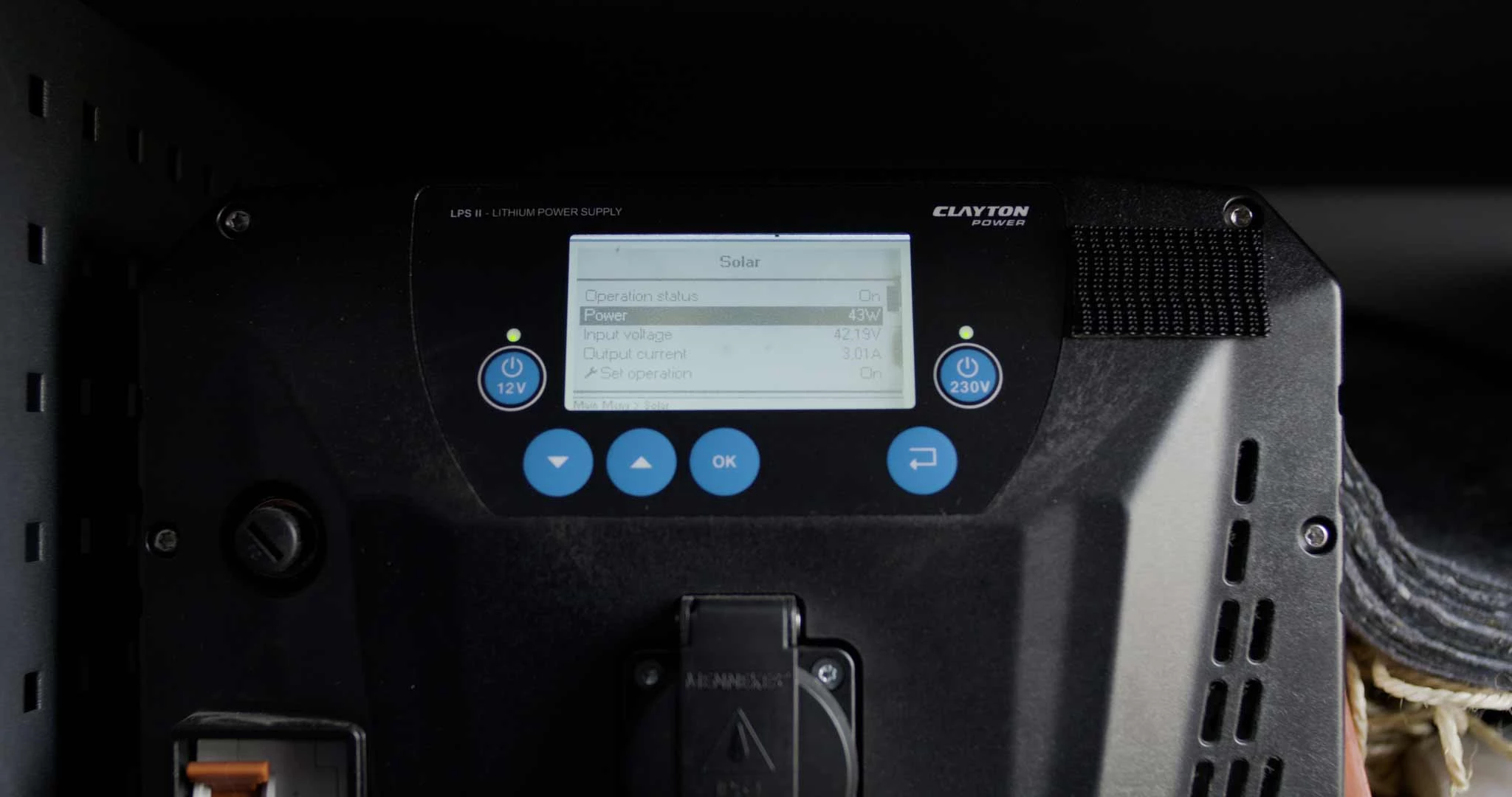 Top 3 benefits for Hansa-Flex:
Sufficient power for the entire workday
Previously, they were depending on power from the client
The equipment is charged continuously, ready to use.

Hansa-Flex has bought:
1 x LPS II 3000 - 2 kWh
1 x bracket for fastening in the vehicle
1 x remote control for the LPS II
Hansa-Flex also has solar panels on the roof.

Easy access to 230 V and 12 V power - everywhere!
LPS. All-in-one mobile power